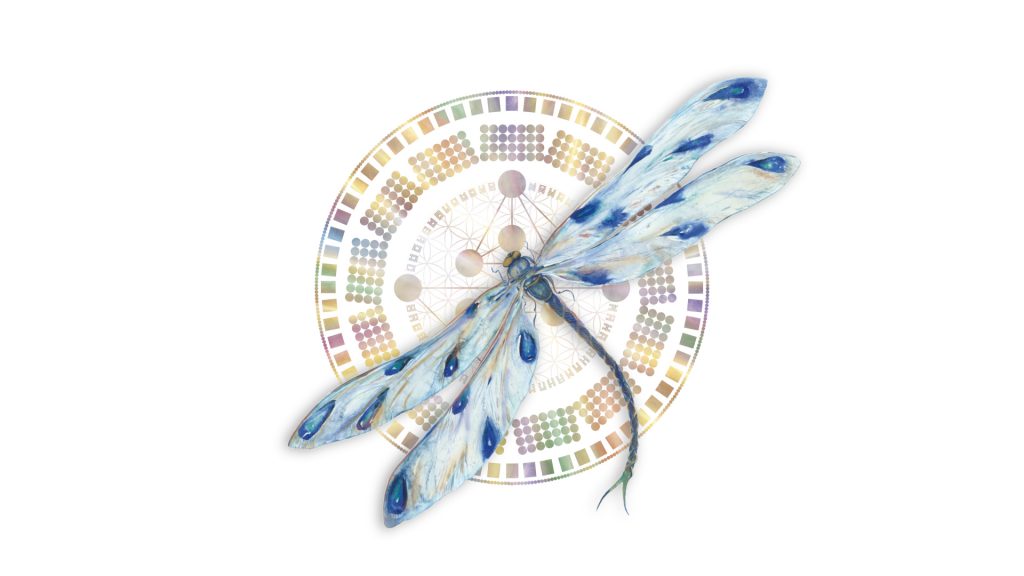 The Gene Keys are a further development on the foundation of Human Design. This transmission came into the world through Richard Rudd, philosopher, writer and poet, who was director of Human Design UK when he began to receive fresh insights.
The Gene Keys emphasize the transformative potential that lies dormant in our genes. By shining the light of awareness on the areas of our life that each Gene Key, or hexagram, represents, we awaken the higher qualities in those fields, our innate genius. Richard Rudd uses a map of Shadow state, Gift state, and Siddhic state.
Just as in Human Design, the Gene Keys use the imprints of the cosmic energies in our DNA at the time of our birth (and 88 days before that) as a basis. They result in our Gene Keys Profile, which you can obtain for free. It's your personal map for an inner journey to discover your hidden Genius, increase your capacity to live with an open heart, and find your own way to release prosperity in the world.
---
Essentially, the Gene Keys is a way of self-study, using contemplation as the main method. In the beginning, the amount of information and new perspectives that open up can be overwhelming. To have someone at your side, as well as to share with fellow Gene Keys travelers, can be a great support along the way.

As a Gene Keys Ambassador, I am qualified to accompany you on your voyage and to create an environment where you and others can explore together.
I recommend these steps:
Visit the Gene Keys site and get your free Personal Profile. Peruse the many free resources.
Buy 'the Gene Keys' book – it's available on Amazon and other places. Now you are ready for your first study.
If you want to go deeper, consider starting out on the Golden Path, or one of the other online courses.
Would you like to do a part of your journey with a larger group? In this time of restricted movement, we offer a stream of online retreats. To be informed when you can sign up for the next ones, subscribe to the Gene Keys newsletter, called the Pulse. I publish them on this page too and mention them in my newsletter.
Click or tap this image to visit the Gene Keys shop. When you book your courses this way, I receive a commission. The price for you stays the same. Thank you.
Upcoming courses

From May 20 you can sign up for the Delta, a Game of Collective Transformation. It is open to all. Currently you will have a 20% discount on the standard signup price of $100. The registration period ends on June 3rd @ 00:00 UTC.
Here are some words from its creator Richard Rudd about it.

"Welcome to the Delta, an incredible new experiment that challenges human beings to take our next great evolutionary step – into the full flowering of collective consciousness!
For seven weeks, you are invited to harness the power of collective contemplation and allow the Delta to reshape your inner world in ways you cannot yet imagine. The Delta Program is both a personal healing tool, and a game we need to learn to play increasingly as a species. It brings another dimension into our daily lives without displacing our many physical and emotional commitments. Whatever doors the Delta opens for you, you have absolutely nothing to lose by playing – except of course, the fear of your own vastness…"
Soon after the Guides Course starts. This is for people with some Gene Keys experience.
My ways to support you
At the Start
Individual introduction to your Gene Keys Profile. A 60-minute online session for $95.
On the Way
Guidance from a seasoned voyager when questions come up on your journey.
In a Group
Activation Sequence Course in a smaller circle with personalized guidance.
Welcome to the Gene Keys world!